Joomla restaurant menu with online ordering
As restaurants are adopting new technology to make their restaurant more efficient, the hard copy menu is quickly becoming a thing of the past. Creating a Joomla restaurant menu is now easier than ever.
With the GloriaFood menu editor, you'll have all the tools you need to start taking online orders today.
Choices and add-ons for customizing your menu items while keeping your menu clean and aesthetically pleasing.
Free food images to arouse the appetites of your food clients;

A powerful online ordering app to help you manage your menu and accept online orders right from your mobile device.

Our online menu helps you increase your restaurant's sales and gives your customers the convenience of placing online orders for pickup or delivery.

It's completely free, no commissions or fees, unlimited orders.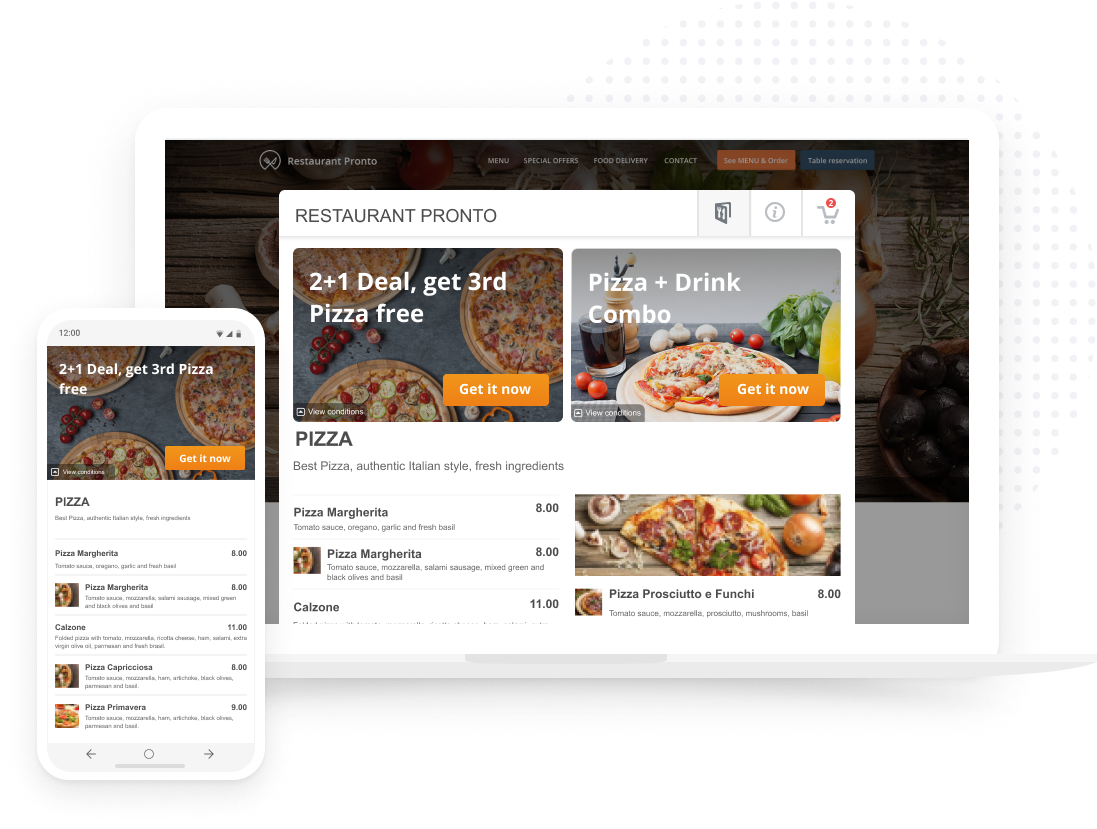 How it works
Create a GloriaFood account & fill in your restaurant profile. Insert your food menu and install the order-taking app on your smartphone or tablet. This can be done with just a few clicks.
Once you're done, you receive a piece of HTML code for your custom See Menu & Order button. You then need to copy-paste the code in your Joomla website. It's that simple!
Here's a demo menu.
See instructions below.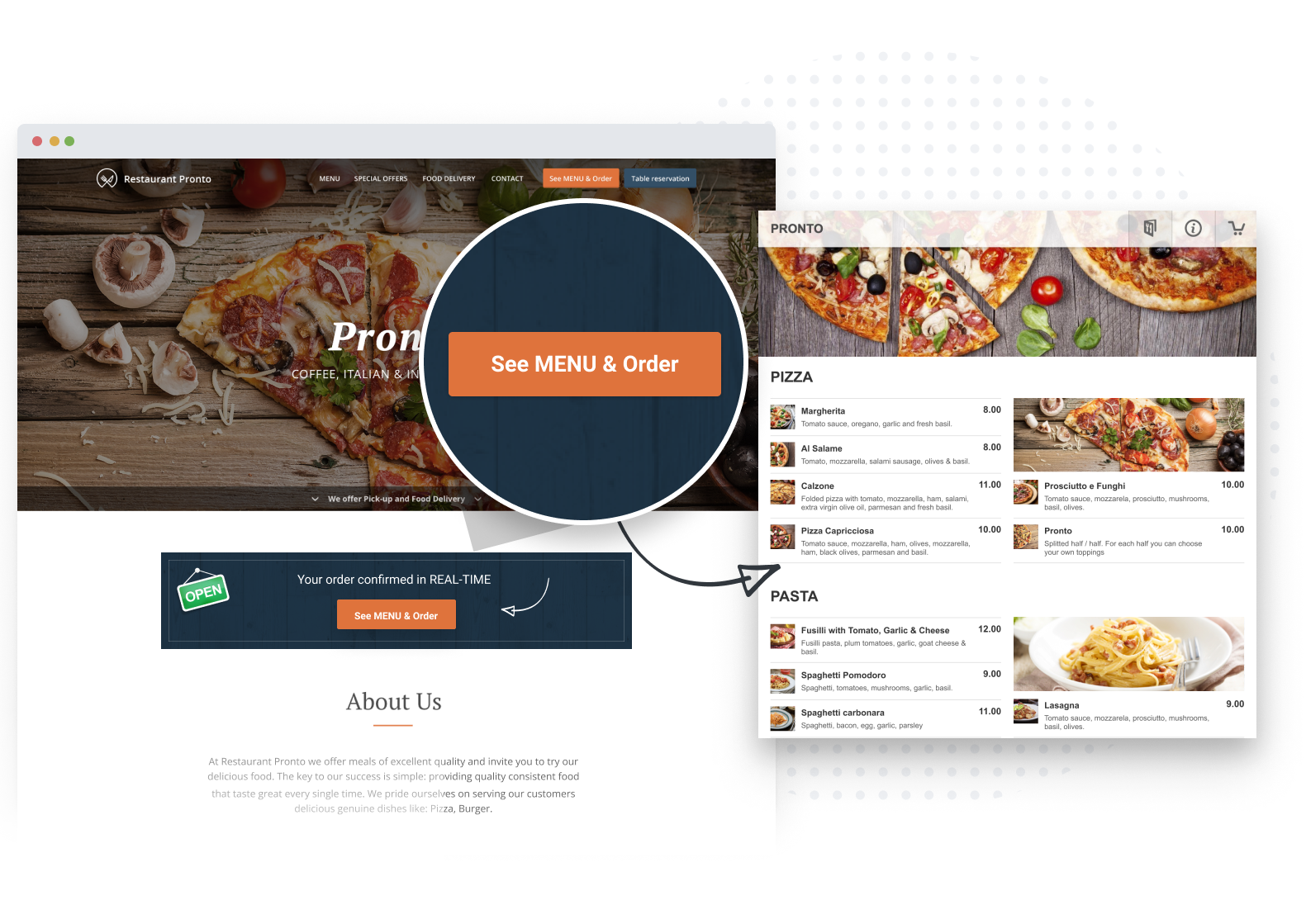 How to add the See MENU & Order button in Joomla
Video Instructions
Start by checking your Joomla settings:
In the Home Dashboard, select Global Configuration

At Default Editor, make sure you select Editor – CodeMirror

Next, go to your homepage and place the See Menu & Order button at the top of the web page, where it can be easily seen by your clients.

Go to Content → Site Module then select the "Custom" option. Click on "New" to create a new module

Give the button a proper name and paste in your unique html button code
Select the position for your button

Click Save & Close
If all is done right, the menu button will be displayed on your Joomla restaurant website, like this: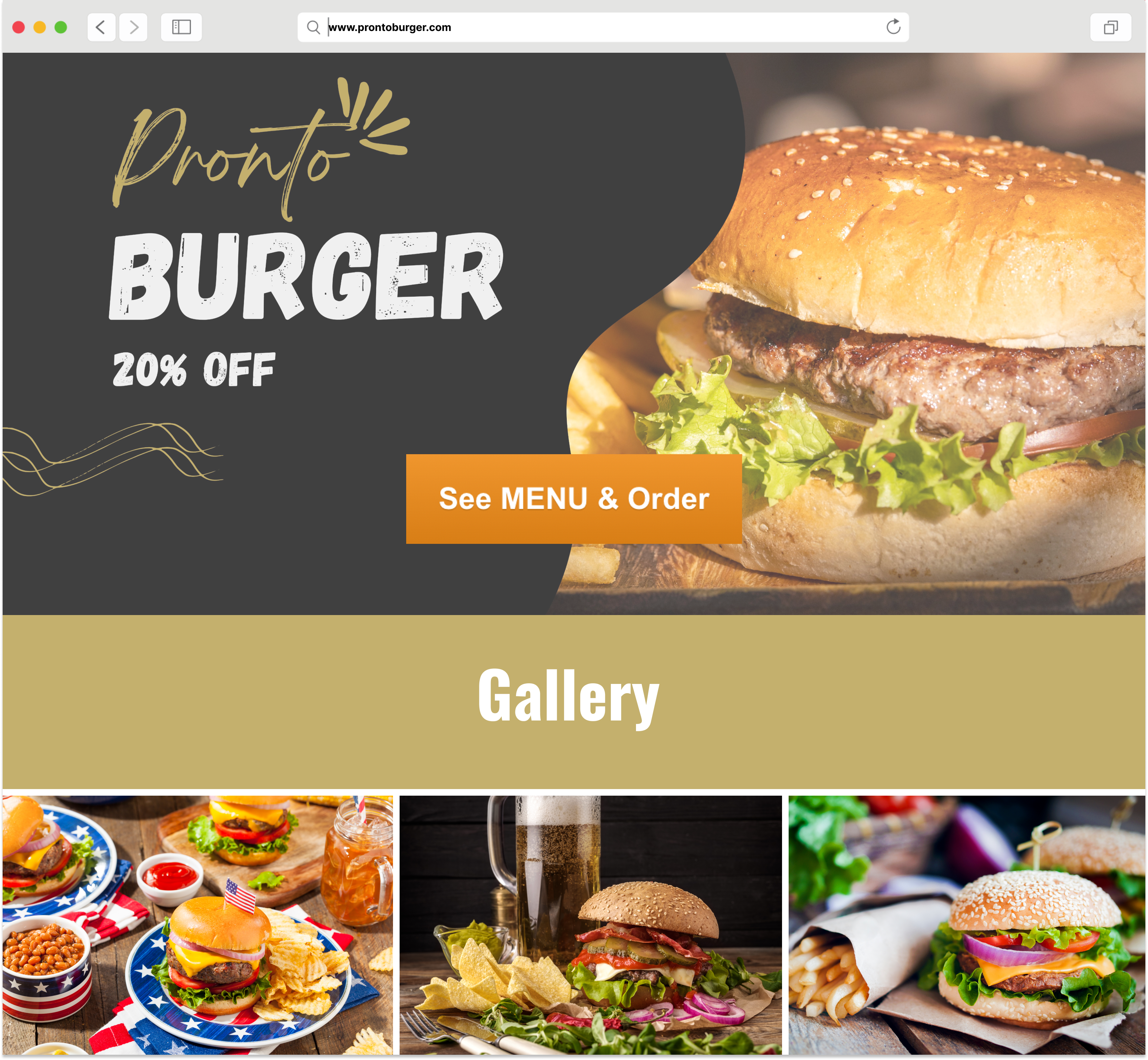 You can customize the button further to match your web design and you can add it to as many pages you need throughout your website.